The last couple of years may not have been the greatest for meetups and conferences. However, times seem to be changing. Therefore, Feelingstream will be participating in two upcoming events – virtual Digital Discussions and physical SLUSH.
We will be part of the e-Estonia online event Digital Discussions on the 28th of October 2021.
In short, the event will give a glimpse at 5 Estonian AI companies providing tangible solutions. The presenting companies belong to different industries. Feelingstream works with language processing to customer service. Other participants include a company working on turnkey AI solutions and the only self-serve computer vision platform in the World.
Read more about these great AI companies who will present their stories in the digital event from the event introduction A glimpse at 5 Estonian AI companies providing tangible business solutions — e-Estonia
Make sure to register yourself for this virtual event at Digital Discussions — e-Estonia
Slush is happening and we will be there!
We will also attend Slush! This year, Slush is taking place in Helsinki, Finland on 1st and 2nd December.
Why are we going? We'd like to use words by CEO of SLUSH – Miika Huttunen:
At SLUSH, we plan to expand our professional network, meet with customers, partners, and friends. We will also engage with peers and connect with tech's brightest lights.
Meeting investors – we plan to use the matchmaking tool that Slush will publish closer to the event
Visibility and experience – well, to make us more visible and recognizable from afar, we plan to wear our new branded sweatshirts (probably not what Slush meant, but you'll notice us)
Mentoring from leading experts – we are still in the process of choosing who we want to listen to, but we have made some selections already. We will definitely check out Taavi Tammkivi from Salv and Karen Burns from Fyma.
Peer support – knowing that there will be 3200 peers surrounding us, makes us a bit nervous… but we will do our best to meet with some of them!
Media coverage – sure, social media will be overloaded will all kinds of #SLUSH content, make sure to follow us on Linkedin, Instragram and Facebook
Talent – Yes! Bright minds are needed!
This list covers most of why we will be attending the event, but there is one more reason. A big one. We only have great memories from the previous event!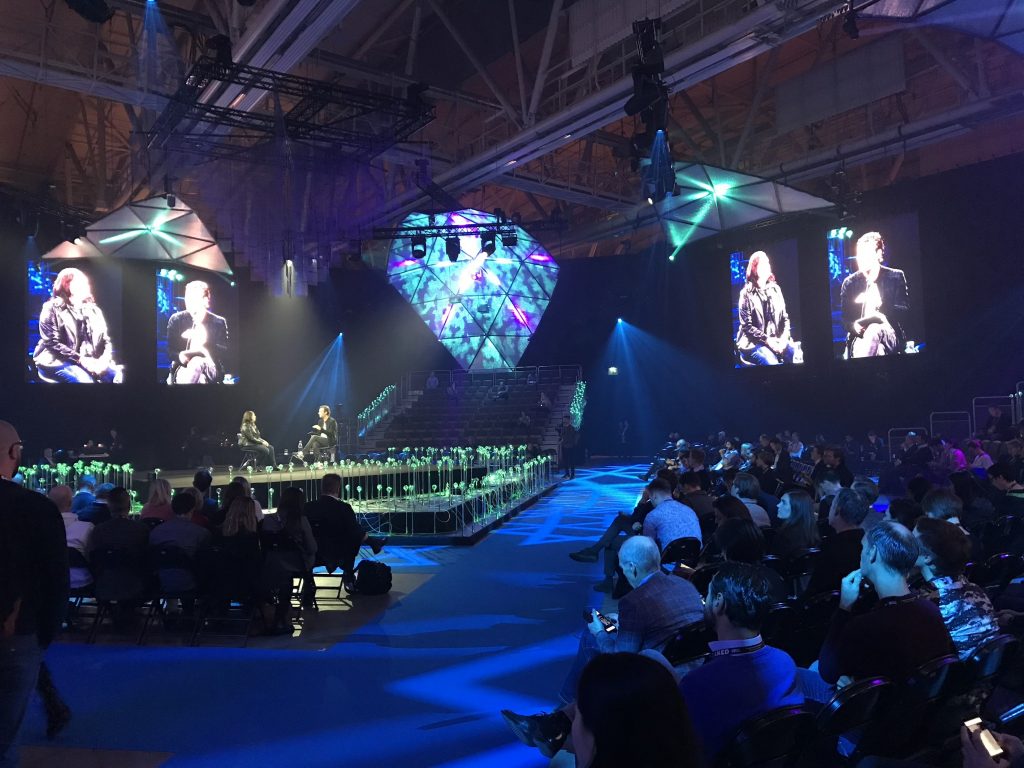 Why should you come and look us up?
The Feelingstream platform transcribes, classifies, and provides exciting visibility into customer conversations. This helps manage the complex, time-consuming cases and convert those into avoidable contacts or new sales leads.
Spontaneous speech recognition in Nordic languages drives the new generation of customer service optimization for service managers focusing on complex and time-consuming service events.
Customer service agent work automation could save 50% of costs through automatic summarization of the meetings, categorization, and after-call work execution.
---
Slush is sold out already, but if you are lucky enough to hold a ticket, come meet Feelingstream (Lauri and Terje) in Helsinki on 1st and 2nd December 2021!
In conclusion, don't worry if you can't make it to Slush, as there will be plenty of other opportunities in the future to meet Feelingstream! For example, this demo option.