We are happy and excited to introduce you to Feelingstream's newest team member – Per Christian Narum, our Norwegian speaking Customer Success Manager. But let's get down to business and give our friendly Viking a chance to talk about himself. Per Christian was asked a series of questions and here are his answers. Enjoy!

How would you describe yourself in three words?
Calm, Curious, and Adventurous.
Tell us about the things that make you happy?
Spending time and playing with my daughter and being out on the sea sailing would be the main things that instantly make me happy. Other things could be travelling to exciting new destinations, sports and activities with good friends, such as rock climbing, trail cycling or adventure races etc., enjoying a good meal, new experiences.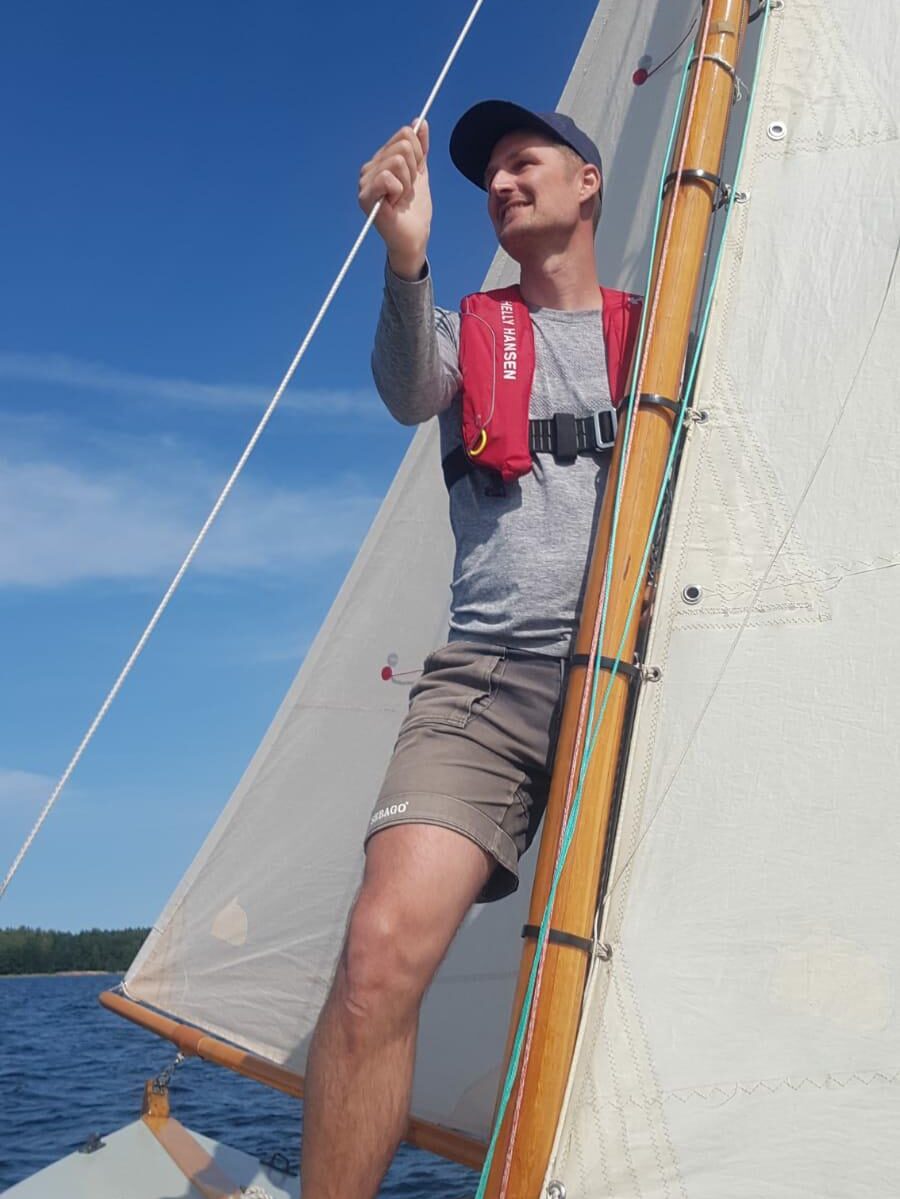 What is your ambition in life?
To be the best possible version of myself and be surrounded by people I care about.
What about your goals?
My biggest and most important goal in life is to be a great dad.
To always keep on learning, so I can tell myself every day that I am a little bit smarter than yesterday.
Run a full marathon at some point, build a boat and go on a trip on it.
If you could be a superhero, then which one would you choose?
I am not much into superheroes. I guess the only one I have some connection to is The Phantom as I used to read the comics as a kid. Otherwise, I don't know if you could call him a superhero, but MacGyver was the first idea I had. Who wouldn't want to be him?
What gets you fired up? You know, like in a good sense.
New things to explore in any field that interests me, like new innovations in sports/training, technology, life hacking etc. Then I go down my little rabbit hole and put everything else to the side until I have figured out what I want to know.
I like change – if things stay the same and go stale, then I lose interest quite fast.
All aspects of competition – I can turn the silliest tasks into a competition sometimes.

But why Feelingstream?

Why did you choose to join our team?
I chose to join Feelingstream as I was looking for a new professional challenge. For some time, I had wanted a transition to a company and a role that was more tech oriented. When I was approached by Feelingstream and got to hear about the company and what they are working on, I saw it as a great opportunity to feed my curiosity about tech and learn more about AI while working with a product I really believe in.
Why do you have faith in Feelingstream?
Our product is a product that creates great value for big businesses with insights and opportunities for automation that are currently out of reach. The opportunity to transcribe calls live will be a game changer for many companies and this will help them take their customer service to the next level. We have a strong team that will continue to improve the value our platform will create for our customers in the future.
What will you bring to the team?
I am always looking for ways to help, no matter what needs to be done, and will bring that energy and enthusiasm to the team. On the other hand, I also like to have fun at work and hope I can help to create a positive vibe in the office.
And last but not least, tell us your best joke.
A manager, a mechanical engineer, and a software developer are driving back from convention through the mountains. Suddenly, as they crest a hill, the brakes on the car go out and they fly careening down the mountain. After scraping against numerous guardrails, they come to a stop in the ditch. Everyone gets out of the car to assess the damage.
The manager says: "Let's form a group to collaborate ideas on how we can solve this issue."
The mechanical engineer suggests: "We should disassemble the car and analyze each part for failure."
The software developer says: "Let's push it back up the hill and see if it does it again."
There's only one thing left to say – Velkommen på laget, Per Christian!