Do you want to get a tailor-made marketing message from your service provider? Do you enjoy fast package delivery? Would you expect to get an offer exactly when you are looking for utility service or regular grocery shopping? Sure you do!
Feelingstream conducted a survey last week in the Level 11 event for innovation leaders and asked what are the aspects that influence the customer experience the most? There were predefined options and every participant could select several options. In total 34 persons participated in this survey over their mobile phones.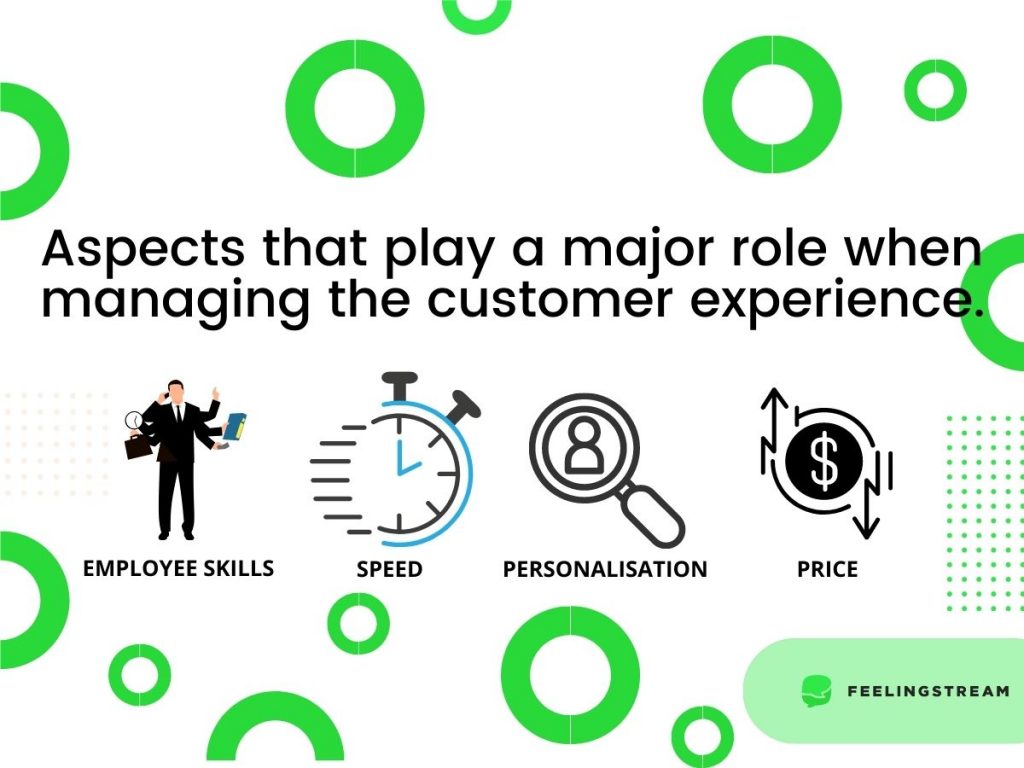 The results are impressive, the total winner was employee's skills with 88 %. The customers feel that it is always great and safe to talk with someone who knows the product and knows how the customer could use the product. Could not agree more with this fact!
The next two aspects have the same results – speed and personalization influence customer perception about the service provider. 85% of respondents believe that reacting fast and approaching personally towards customers increase satisfaction.
Fast service
How does the technology support speeding up our customer service to the customers?
We are living in an era where customer service digitalisation is happening with the help of AI. When a customer sends a request (web request, email, or support ticket) to the company then it stays in a queue and will be handled in FI-FO principle. But when the company uses intelligence behind the queue, it allows prioritizing business-critical emails. We have written several articles about these use cases before (When the speed is crucial).
The price influences the customer experience the last
As seen in the survey results graph, we see the price got the last place to influence the customer experience with a company. When all prices for similar products are the same, then it is obvious that there are some other aspects that influence the customer perception most. Let's take payments as a product – the price is quite similar in all banks and payment service providers. Therefore we as customers assess the customer experience higher when we get the service at the right time and in a personalised way when we need it. There are articles about price and product to be or not part of customer experience aspects and these are interesting to follow (Read more about process and performance management priorities and challenges).
But what about personalisation?
Personalisation was as important as speed in the Feelingstream survey in which we asked participants to select aspects that most influence the customer experience.