Would you be happy when you call the customer service of a company and the agent would greet you by your name? If the customer service representative would know your history and could assist you quickly? Do you want companies to send you personalised offers based on your past with them? Of course! Service personalisation gives customers the feeling of being heard, appreciated, and welcomed.
Feelingstream conducted a survey last month in Level 11 event for innovation leaders and asked what the aspects that influence customer experience the most are? Participants could select several answers from a list of predefined options. In total 34 persons participated over a mobile phone. The previous blog post was about the speed in customer service, this time we focus on personalisation.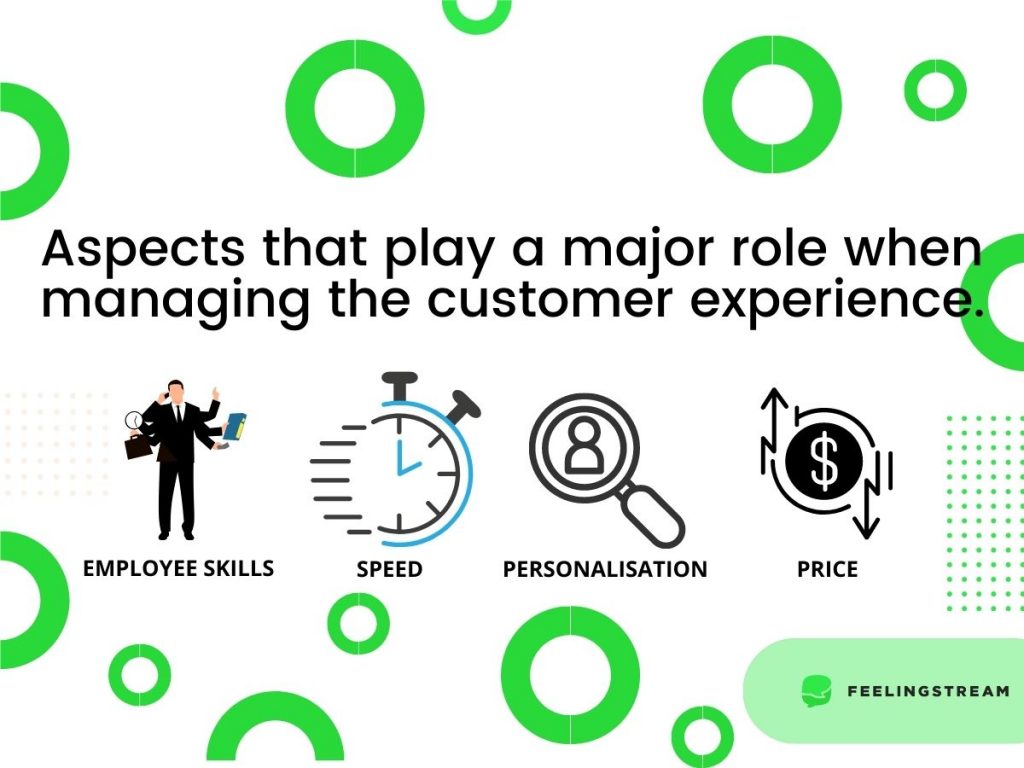 Top 4 of what helps you to improve the customer experience the most.
Why is service personalisation so important?
Forbes has shared information from a report with 1500 participants in US, in which of 79% of respondents indicated that personalised service is more important that personalised marketing. In a Gartner webinar, there was discussion raised about the personalisation topic in light of Artificial Intelligence (AI) with the results that by 2019 81% of marketing leaders see that they compete based on Customer Experience (CX), not price or product. Customers with personalised customer experience will return to the company and buy more.
By knowing this impact on your business, would you like to start to personalise your service?
The intelligence behind personalisation in customer service
Imagine you as a Customer Service Representative picking up the next call. You could greet the customer by her/his name, could see the info about customer latest purchases (with items and price) and previous feelings during interactions with your company. You know the customer journey and can understand how best to service them.
With the help of intelligence, this personalisation can be your future reality with the help of Feelingstream. Read more about designing your customer experience with customer service.