3 months ago, 12 startups were accepted to Nordea Startup Accelerator in Helsinki that is powered by Nestholma. Little did we know about what's really going to happen and where we will find ourselves, our idea, our product and the whole team today. On the first day we joined other teams to get to know each other better. NurtUp, one of the startups, led the discussion since they help making face-to-face interactions more meaningful. We had to line up first according to our personal age and then according to the time we had sworked together. It was pretty unbelievable, since the amount of actual experience was huge in this one tiny room in Nordea's Campus in Vallila. We found out that our team had the least experience in working together, we were only 2 months "old" back then.
Let's support each other
Fast forward to today, it's 3 months later and we're getting ready to finish it up, it feels like ages have gone by. Our team is stronger than ever. And you know what has been one of the biggest supporters? The fact how other startups gave us support, knowledge, taught us new skills and new touches. We can only hope that we were able to give back to them as well. We truly had a winning team spirit all together and an amazing support while we always shared personal knowledge to help each other. Additionally, Nestholma's crew Antti, Jari, Topi and Sami always took an extra step to guide us on the road and always exceeded our expectations with the knowledge they shared.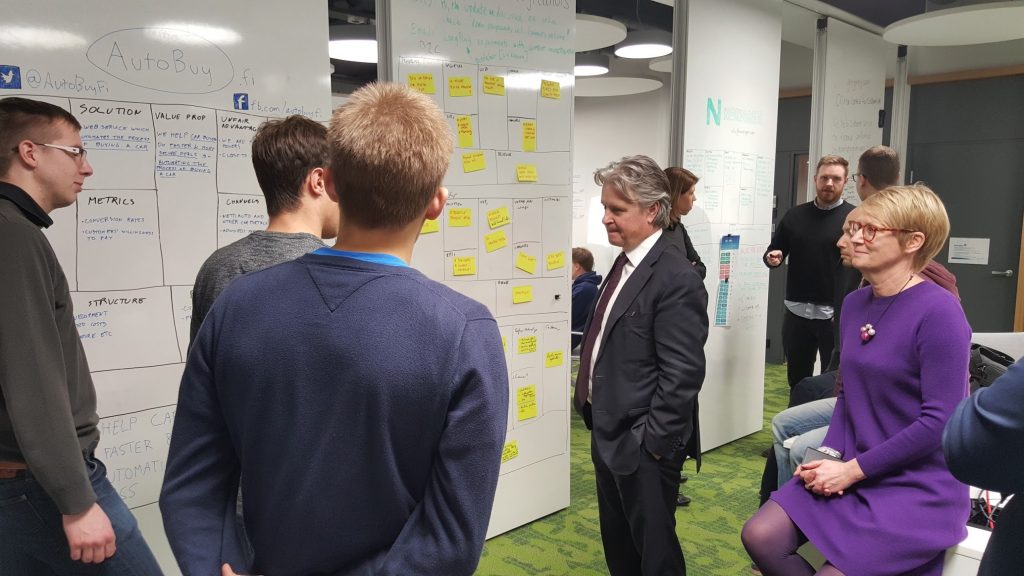 Real people = real validation
We will soon share more about the benefits of joining an accelerator. Right now, we just want to point out that the idea how Nordea has given access to its people, is just awesome. The accessibility to both customers and also the decision makers is the key to find the actual pain and business potential. It certainly gave us much broader perspective, since Nordea has millions of customers. Nordea's people have helped in all ways possible through discussions, real cases and actual insight.
Thumbs up!
Tonight it will all culminate at the final investor and media event in Helsinki with the help of Nordea's Accelerator and Nordea Markets. We are getting ready for the big evening (Terje is rehearsing her pitch to nail it) and we just want to express our gratitude towards all the teams who will stand on the stage tonight.
You are just awesome! Feel on!