As December is coming to a close, it is time to step back and reflect a bit. 2022 is almost here, so we want to welcome the new year with new energy.
In this article, we will share some highlights of the year and the most popular articles from our blog. In addition to that, we want to share some reading materials about the current trends in AI and customer service. Let's move to 2022 together!
What's 2021 been like, and what's coming in 2022?
Above all, it's been a busy year full of new developments, ideas, data science, and new people.
We created new integrations for Zendesk and Genesys Cloud. The team worked on new developments and updated our application versions based on the product roadmap as we had planned.
As with previous years, we listened to our customer feedback and built features that our customers requested (personal view for Agents, for example). For instance, read more about the latest live version of our platform from this blog post about version 1.5.
The year is not over yet, we know. But we'd like to already highlight some statistics about the calls we have transcribed in 2021 (combined across customer projects):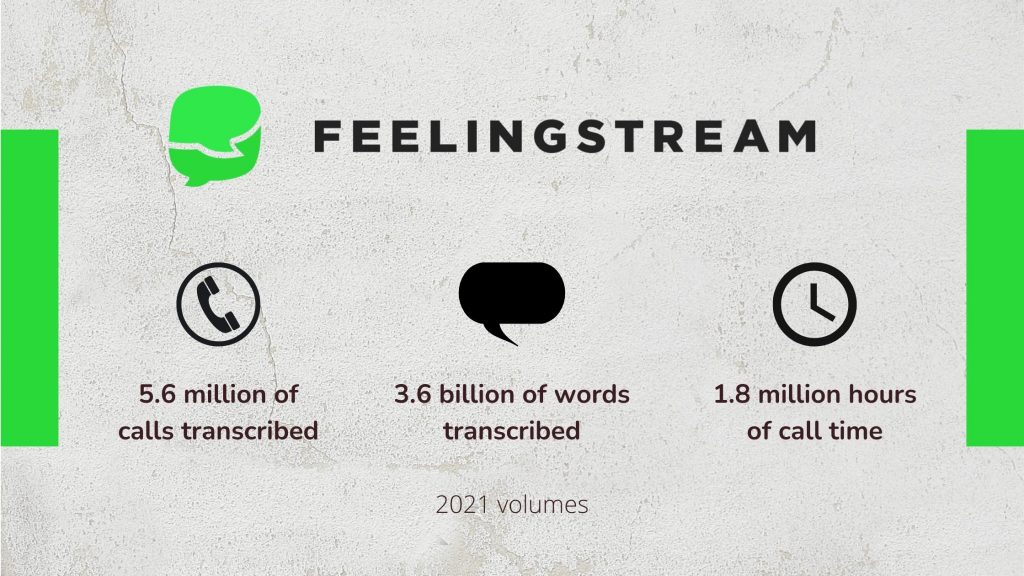 Aren't these volumes just HUGE?
As we are growing and learning, we will keep improving, and with that, the numbers will also grow in 2022.
This year meant a lot of changes in our team as well!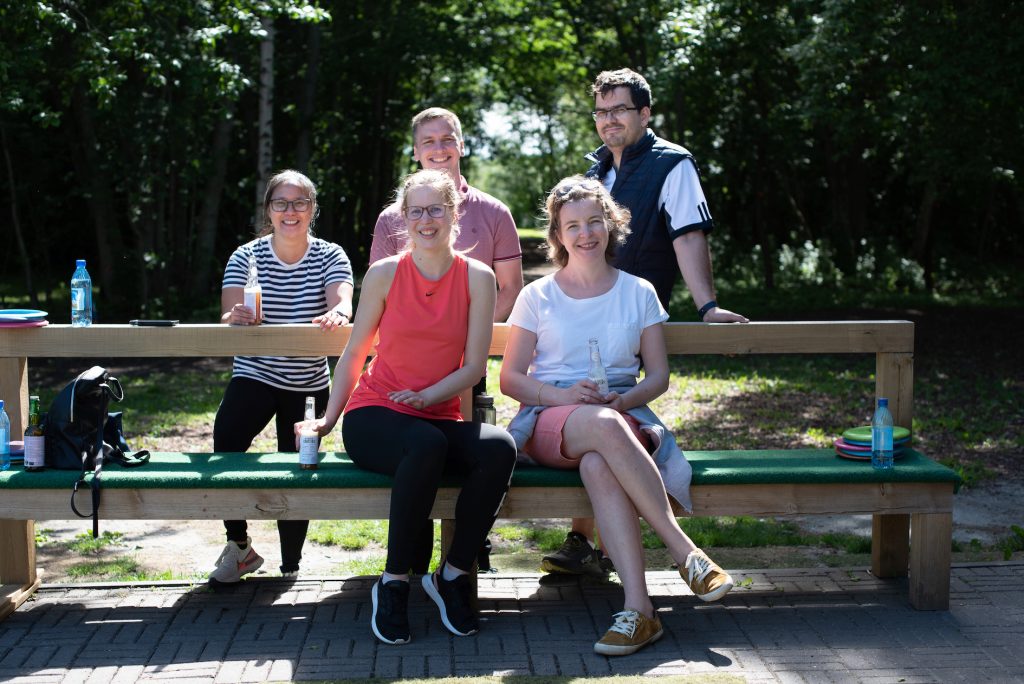 What have been the top posts in our blog – have you read them?
This year we shared quite a few articles in our blog and we plan to keep sharing in 2022. Therefore, if there's something that you're particularly interested in, let us know!
The top 5 articles in 2021 were:
Big dreams continue in 2022
When making plans for the next year, all of us want to say we wish to be better, stronger, or faster. With 2022 in mind, we want to commit to having our biggest growth yet.
We certainly want to help you in discovering the trends for the coming year of 2022. Therefore, we have handpicked these materials to share with you:
We'll investigate these trends together with you during 2022. However, if you have suggestions for any other great articles we at Feelingstream should be reading, please let us know. We are always eager for new knowledge and experiences.
Our vision is to continue with digitalization in customer service. Our secret source for that is AI. Every year we learn and know more about utilizing raw data and enriching the data with multiple evaluations – silence, sales opportunity, or sentiment. There are plenty of ways to help enterprises save costs, sell more or provide a better experience for the end-users.
In conclusion, Feelingstream strives to help companies improve, whether it is their customer service, sales, efficiency, or processes. Maybe next year is the year of change for your company as well? Stop losing in customer service and join us!
Happy 2022 from everyone on our team!