We at Feelingstream are proud to announce that we have successfully completed our production environment pilot with Nordea Finland. As a result we are stepping into a long-term partnership with them. Our journey has been a rollercoaster of ups and downs. Nevertheless, we are happy that it has all been worth it for this victorious outcome.
Our story began with the Nordea Accelerator. We were accepted to participate in the first batch in November 2015 (read one story here). We had an ambitious vision from the very beginning about Nordea being our first customer. Therefore, we were very eager to talk to different people within Nordea to validate our idea. However, we soon realised that our initial idea would not work. After comprehending this, we went back to the drawing board to reshape our idea into a better and more innovative one.
Yet, we still wanted to focus on customer service as our team specifically has a lot of experience in this field.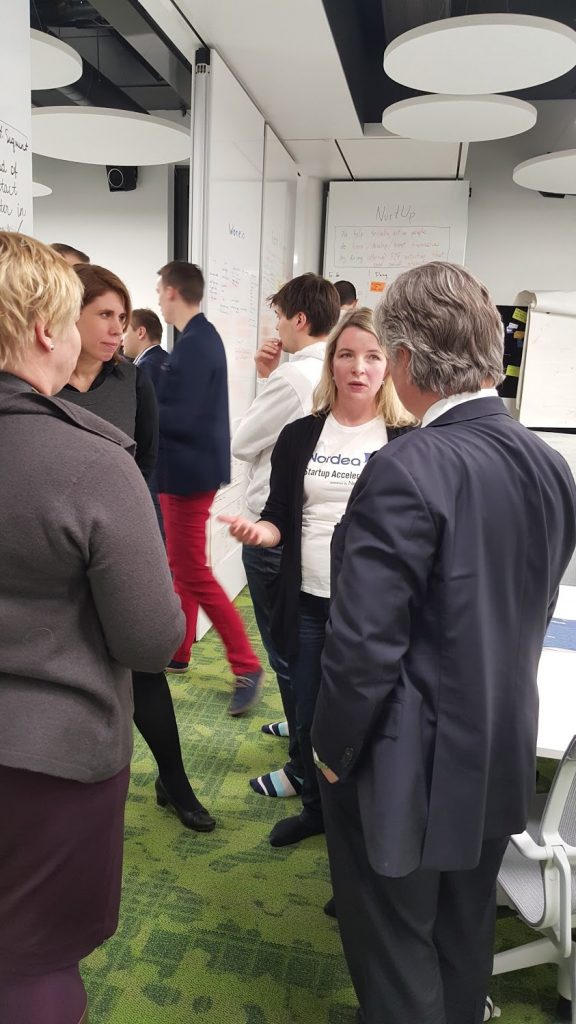 Soon, our initial idea was changed to real-time decisioning and routing emails inside the contact centre. That turned out to be the winning concept. And Yes, Kasper von Koskull was also delighted about our idea (look at the blog post here).
Hard work and dedication finally paid off
There are several stories about this journey that make us smile. A particular meeting with a high executive comes to mind. Just 10 minutes before the meeting we got a call saying that he is at home and would like to do the meeting online. He wasn`t aware that one of our team members was also joining the meeting from our office back in Estonia. It was challenging to set up several connections and handle a complex situation, but we did it! Moreover, a day after said meeting, the executive wrote us an email saying he wants to start expanding the pilot!!!
The last phase of negotiating the contract and the conditions only took a month! We react fast ourselves (since we are a small group), but the speed and effort from Nordea`s side was incredible. Anna Metsäranta from Nordea (a real force of nature) had the ability to push through decisions and deliver results in a complex corporate institution with such speed and agility that rivals small startups.
We are really thankful to her as well as everyone who were involved with us in this process and grateful for this fulfilling journey. We can`t wait to see what the future holds for us and where this new partnership takes us!
Today Nordea Bank announced a long term engagement with Feelingstream!
We are looking to expand our business network in Finland and Sweden. If you are looking to invest in artificial intelligence solutions – contact us and we can discuss further.